Discount Indiana Continuing Education Real Estate
Online Classes & Real Estate Certification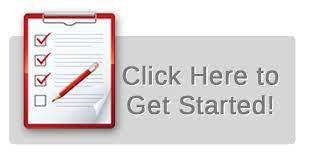 White Stag Realty is happy to partner with The CE Shop to help prospective and current real estate agents attain the education necessary to both attain licensure and maintain active licensure.
In order to achieve getting your license to be a real estate agent in Indiana, you must meet the following requirements:
Be at least 18 years of age.

Have a high school diploma or equivalent.

Complete 90 hours of state-approved education for real estate salespersons.

Pass the course final exam.

Pass the Indiana real estate exam, which does cover state and national requirements for licensure.
Once those steps are complete, all an applicant needs to do is select a sponsoring broker and complete their application for licensure with the state. It's important to note you cannot perform real estate duties in your first 2 years of licensure without a sponsoring broker.
For currently active real estate salespersons, it's important to note that the CE Shop also provides four excellent options regarding further education, all aimed to help further your education and comfortability within your profession.
The first is the state-required post-licensing course. This is a 30-hour course that's required to be completed within 2 years following licensure date for any real estate salesperson. While the initial education does a great job teaching and explaining some fundamentals of the real estate industry, the post-license course goes into greater details of the roles and responsibilities of real estate salespersons in the market.
The second option for further education is continuing education. The state requires that each real estate salesperson completes a specific number of hours of continuing education each year. The CE Shop provides options for continuing education that are both state approved and available 24/7.
The third option to continue learning and growing within your career is the managing broker course. The state of Indiana requires each salesperson to be an active agent for at least 2 years before they can designate their license to be managing broker eligible, but the education for that designation can be completed at any time. This course is great, as it teaches and hones the qualities and skills necessary to either manage an office location of an existing firm, or if an agent is brave enough, starting and growing a firm from scratch.
The fourth option is education for other states! In today's real estate market, the industry seems to be less geographically bound than in decades past. A growing number of real estate agents obtain licensure in a second state, whether it be a state they're from, a state they're moving to, or a state that a specific lender partner of theirs has clients in. 
So why has White Stag Realty decided to partner with the CE Shop, versus many of the competitors that exist in the market that offer similar education? There are a few reasons for this, all rooted in experience our agents have directly had with the platform.
First, the quality of education is exceptional. Many of our agents, and even our state managing broker, prefer to use The CE Shop to complete continuing education requirements. The material presented in the courses is easy to comprehend, straightforward, in a systematic order, and thorough. The success rate of agents has been notably higher in completing courses and passing exams than with other platforms, as our empirical experience has taught us.
Second, The CE Shop has 24/7 support available that can provide assistance for any technical issues. It can be frustrating with other platforms when an error occurs, and the agent or potential agent has to wait several business days to have the issue resolved. This is further a potential issue if an agent is in a rush to meet an education deadline (examples would be that a student has to complete their pre-licensing course within 1 year of beginning it, and the state's annual deadlines for continuing education completion).
Third, the practice exams provided by The CE Shop do an awesome job not only telling the student what questions they missed, but also explaining WHY the question was missed. In real estate, there are a number of times where two terms seem similar but have a crucial difference, or instances where the terms used in a specific topic are very foreign to a student, so having the opportunity to get clarification on knowledge gaps is vital to helping a student pass the course or test they're working through. 
White Stag Realty's partnership with The CE Shop is going to provide agents and prospective agents with savings on the courses they take – usually at least 30% off (although there are monthly flash sales which can provide extra savings). And the sincere hope is this encourages aspiring real estate agents trying to get their license AND existing agents trying to meet education requirements to utilize The CE Shop and its resources to not only provide the minimum requirements, but help those agents pass the exams quicker and more confidently.
A personal testimonial from Josh Dilmaghani, our Managing Broker in Indiana and Broker in Charge in North Carolina:
"We made the decision after about 2 and a half years in Indiana to branch out to North Carolina as well. I headed up that project, moving my family to Charlotte seemingly on a whim. And I had it in my head that even though North Carolina did not have license reciprocity with Indiana, attaining the licensure I needed wouldn't be too difficult. And man…I was wrong. I got to North Carolina and quickly signed up for the real estate tests I needed to get equivalent licensure. It was kinda in the back of my head that I had managed the sale of over $70M in real estate in Indiana, so I was confident I could figure out whatever knowledge gaps I had in the North Carolina test.
And then I failed the test. I was shocked. But I felt like I knew where my knowledge gaps were, did a little self-studying, and took the test again. Again, I failed. At this point, I was wasting time and money, and doing damage to my ego. So I found looked and found that the CE Shop did provide the education I needed to figure out how North Carolina real estate operated differently than Indiana. I signed up for the course. And after about a week of going through that material, I signed up for the NC test again. I passed with flying colors.
The experience has led me to encourage agents-to-be that reach out to me to use The CE Shop as well. Even agents not with our firm. I just think the tools that are there, and at the relatively low prices offered, are too good to pass up. The support from The CE Shop is quick to respond when you have a question or need technical support. The material is covered so thoroughly. And I can't overstate how great it is that the practice exams tell you what items you missed and explain the mistake you made. That in itself makes the course worth every penny. I was able to determine the difference between terms you wouldn't think don't have the same definition (like "settlement" and "closing", for example. My confidence in not only the next attempt on the test, but also in getting myself established as an agent in a brand new market was much higher after taking this course."
The CE Shop can be helpful to those getting their Indiana Real Estate Licenses in a few other ways as well:
It delves into what the education requirements are for both levels of licensure (salesperson and managing broker).

It explains what states have reciprocity with other states. That's not to say that a real estate salesperson can only go to states with reciprocity, but understand that if you go to a state without reciprocity, you will have to go through a bit more education/testing requirements.

It allows for a 5-day free trial. If our strong words about how good this education platform is aren't enough, rest assured that after 5 days of utilizing the platform, we feel any seriously interested agent would find it a no brainer to pull the trigger on purchasing the course they intend to complete.
Again, through White Stag Realty's partnership with The CE Shop, students can earn a discount on the course work, receive 24/7 support for technical issues, clarify and track licensure requirements for any state or level of licensure, and give themselves the best chance of attaining initial and long-term success in the real estate industry.
If you have any questions about White Stag Realty's partnership with The CE Shop, you may contact White Stag Realty at 317-965-4849 or[email protected], or you may contact The CE Shop at 888-827-0777 or [email protected]. It's our sincere hope that you find the partnership between White Stag Realty and The CE Shop to be beneficial as you either start or continue your journey into or through real estate!